Suranjali Tandon
Associate Professor
---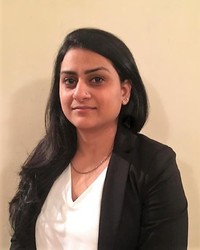 Awarded PhD from Jawaharlal Nehru University
Research areas
Direct and International taxation, Sustainable finance
Current research
Corporate Taxation, Sustainable Finance, Financial markets, Climate Finance
Recent publications
Membership in committees and commissions
Special invitee to sub-group on Financial and Regulation, Task Force on Sustainable Finance
Professional activities
Visiting Senior Fellow at Grantham Research Insitute on Climate Change and the Environment, LSE
Knowledge partner for G20 Sustainable Finance Working Group
T20 task force member for Refuelling Growth: Clean Energy and Green Transitions
Other information
Papers published:
"Scaling up sustainable finance in India", published in edited volume by Dirk Schoenmaker and Ulrich Volz, November 2022
"Evaluating Pillar One and Two", South Centre Working Paper no.165, October 2022
"Issues and challenges with applying investment agreements to tax matters in the context of India's experience", forthcoming in Asia Pacific Law Review"Transfer Pricing Aspects of Transactions Involving Intangibles", Published in Compendium on Transfer Pricing, Bombay Chartered Accountants Association, June 2022
The Need for Global Minimum Tax: Assessing Pillar Two Reform", Intertax, Vol 50, Issue 5, 2022
"Mandatory Disclosure Rules in India", to be published in a collected volume by IBFD
"Taxation during wars and crises", in collected volume Tax Law in Times of Crisis and Recovery, edited by Dominic De Cogan, Alexis Brassey and Peter Harris, Hart publications
Making Pillars 1 and 2 effective, Tax Notes International, November 2021
In search of a solution to tax digital economy, NIPFP working paper no.354 October 2021
"Evaluating an Alternative Approach to Taxing Digital Platforms in an International Context", Bulletin for International Taxation, IBFD, July 2021
"Pillar One Blueprint: Towards Global Solution?", December 2020
"Applying the Turnover Filter in Transfer Pricing", International Transfer Pricing Journal, IBFD, September 2020
Is the tax system neutral: An analysis of select investment funds in India, in Finance and Capital Markets, IBFD, Netherlands, 2020
"Challenges to Multilateralism in International Tax: A tale of two measures", Issue 4, 2019, British Tax Review.
"An Analysis of Transfer Pricing Disputes in India", NIPFP Working Paper no. 19/266, National Institute of Public Finance and Policy.
"Tax challenges arising from digitalisation", Asia Pacific Tax Bulletin, IBFD, November 2018
Books:
"Exchange Rates and Merchandise Trade in Liberalised India", published by Routledge.
Personal website/blog
http://suranjalitandon.wordpress.com
---