IMF High-level Panel on Fiscal Policies and Gender Equality, November 7, 2016
IMF "Fiscal Policies and gender equality" meeting started with the high level panel, featuring Ms. Christine Lagarde, IMF Managing Director, Ms. Julie Delahanty, Executive Director, Oxfam Canada, Ms. Phumzile Mlambo-Ngcuka, Executive Director, UN Women, and Ms. Laura Tyson, Professor of Business Administration and Economics at the University of California, Berkeley.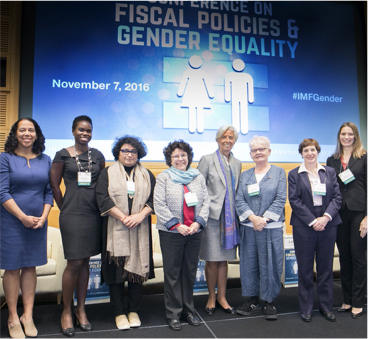 Ms. Sheila Mac Vicar served as the master of ceremonies. This followed the panel discussion on the presentation of results from the first ever global study conducted by IMF on gender budgeting led by Janet Stotsky, where the IMF Asia-Pacific study was presented by Lekha Chakraborty. Chakraborty's IMF study on Gender Budgeting can be accessed at
https://www.imf.org/external/pubs/ft/wp/2016/wp16150.pdf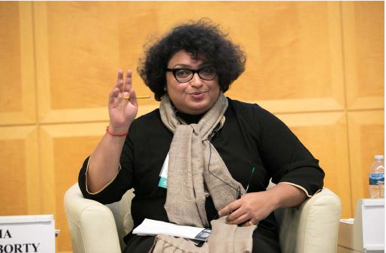 A few papers by Dr. Chakraborty on the topic are as follows:
(2016). "Asia: A Survey of Gender Budgeting Efforts," IMF Working Papers 16/150, International Monetary Fund.
(coauthored) (2016). "The 2030 Sustainable Development Goals and Measuring Gender Inequality: A Technical Articulation for Asia-Pacific," Economics Working Paper Archive wp_859, Levy Economics Institute.
(2014). "Gender-responsive Budgeting as Fiscal Innovation: Evidence from India on 'Processes'," Economics Working Paper Archive, wp_797, Levy Economics Institute.
(2014). "Gender-sensitive fiscal policies: Experience of ex-post and ex-ante Gender Budgets in Asia-Pacific" prepared for UNDP Background paper to Human Development Report.
---