Radhika Pandey
Associate Professor
Phone

011-26569303 Ext-205
---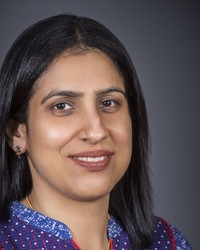 Radhika Pandey is an Associate Professor at the National Institute of Public Finance and Policy (NIPFP). Prior to this, she taught at the National Law University (Jodhpur). Dr Pandey was the lead coordinator for the Ministry of Finance instituted Task-Force on Public Debt Management Agency. She has also worked as a member of various research teams, such as for the Working Group on Foreign Investment chaired by U.K. Sinha; the Financial Sector Legislative Reforms Commission chaired by Retd. Judge. B.N. Srikrishna; and the Report of the Committee to Review the FCCBs and Ordinary Shares (Through Depository Receipt Mechanism) Scheme, 1993 chaired by M. S Sahoo. Dr Pandey holds a Ph.D and M.A. in Economics from JNV University (Jodhpur), and a B.A. (honors) in Economics from Banaras Hindu University, Varanasi (Uttar Pradesh). Her research interests include Business Cycles, Capital Controls and Financial Sector Regulation, among others.
Research areas
Business cycles, capital controls, inflation and monetary policy, financial sector regulation.
Current research
1. Financial cycles in India
2. Leading economic indicators for Indian economy
3. Analysis of state inflation
Recent publications
Membership in committees and commissions
Member of the Expert Committee to identify areas for extensive utilisation of MCA-21 database chaired by the Chief Economic Adviser.
Member of the Global Alliance for Mass Entrepreneurship (GAME) Task Force on MSME Growth
Non-official expert member of the technical cum selection committee for hiring Young Professionals, Ministry of Corporate Affairs.
Professional activities
Invited lectures
Lectures on Financial Markets and Institutions under the International Management Institute-Kolkata-National Stock Exchange academy joint certification program on Post graduate certificate in financial market in September 2022.
Understanding the crisis of inflation in India, for Carnegie India, July 16, 2022
Curriculum vitae
Download CV
Personal website/blog
http://www.radhikapandey.com/
---