M. Govinda Rao
Emeritus Professor
---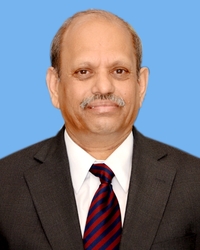 Dr. M. Govinda Rao was a Member of the Fourteenth Finance Commission (2013-14). Prior to that, he was the Director, National Institute of Public Finance and Policy (2003-13), Director, Institute for Social and Economic Change, Bangalore (1998- 2002), and Fellow, Research School of Pacific and Asian Studies, Australian National University, Canberra, Australia. He was a Member of the Economic Advisory Council to the Prime Minister (2004-2013), Member of Financial Sector Legislative Reforms Commission (FSLRC); Member, High Level Expert Committee on Universal Health Coverage; Member, High Level Expert Committee on Efficient Management of Public Expenditure. His research interests include, tax policy and reforms, public expenditure management, state and local finance, fiscal decentralization and federalism.
Recent publications
Membership in committees and commissions
Member, Executive Council – Takshashila Institution, Bangalore.
Professional activities
Adjunct Professor, Department of Economics, Mangalore University.
---