Mukesh Anand
Associate Professor
---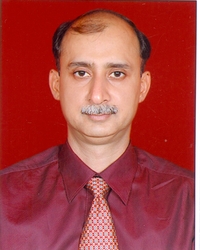 Mukesh Anand is an Assistant Professor with the National Institute of Public Finance and Policy. After graduating in Chemistry he completed Master's degree in Business Management from Calcutta University and a doctorate in Economics from Indira Gandhi Institute of Development Research. He has contributions in the broad areas of social security, pensions, subsidies, fiscal federalism and resource transfers to the sub-national level, trade liberalization, indirect tax reform, and fuel pricing. He was a member of the teams preparing the state development reports of Assam, Maharashtra, Uttar Pradesh, Andaman & Nicobar Islands, and Meghalaya. He has organized several short-duration training programmes for officers at different levels in differing services of government of India as well as with some state governments. He has also been a short-term consultant for World Bank and DFID. He has occasionally refereed for Indian Economic Review, Indian Economic Journal, and ASCI Journal of Management.
Research areas
Pensions, Social Security, Subsidies, Cost-Benefit Analysis, Fiscal Federalism, Tax reforms, Social and Physical Infrastructure
Recent publications
Professional activities
Refree, ASCI Journal of Management.
---